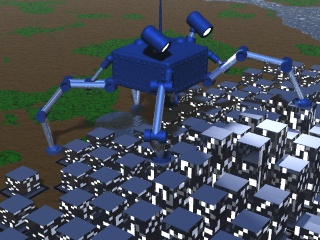 Interesting
"metasearch" service
.
They make a point of not keeping history or tracking IP addresses. I love google, but they are starting to be a little big-brotherish... If you're worried about
privacy
, give it a shot.
As personal privacy concerns create growing alarm about the freedom of the Internet, the Ixquick metasearch engine (www.ixquick.com) has taken a pioneering step: starting today, Ixquick will permanently delete all personal search details gleaned from its users from the log files.

"This new feature of our search engine ensures both optimal privacy protection and maximum search performance for our customers, since they will be able to search using the 11 best search engines without their personal data being recorded," says Ixquick spokesman Alex van Eesteren.
Thanks to D. Brown